In the "eco" world of fashion — we see recycled polyester fabric popping up everywhere. But the idea is nothing new. Patagonia was the first brand to make fleece out of their own recycled polyester as early as 1993.
But what's the fuss about and should we be wearing this stuff?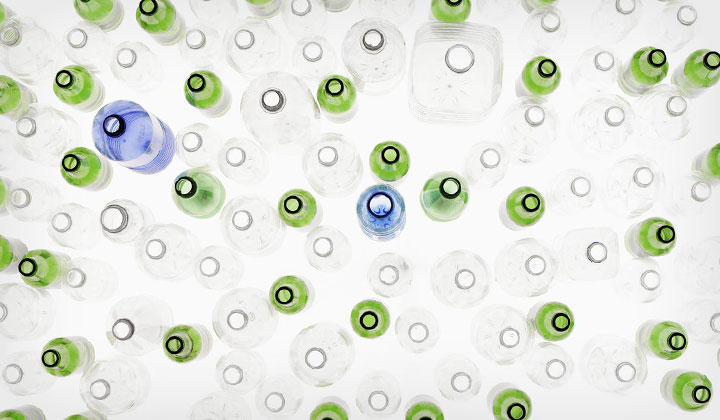 While polyester is made from a whole range of chemicals — recycled polyester uses only PET bottles as the raw material. Anything from soda to water bottles can be re-used without throwing them into the landfill.
But some consumers are feeling unease with the thought of wearing something that's made from used plastic bottles. Contrary to natural, organic fabrics as an ecologic option, this is a synthetic material. To get an answer — I consulted Annie from Econscious, an eco-friendly clothing brand, to ask what they thought about the recycled polyester used in their products.
Dear Johannes,
Thank you for your email.
Econscious uses fabric made from part organic cotton and part recycled polyester in our sweatshirts/hoodies to increase the strength of the garment and prevent it from stretching out.
As a person that is very sensitive to fabrics, I was concerned about the recycled polyester content, however, once I began to wear the sweatshirts/hoodies, I did not notice the recycled polyester content at all.
Our sweatshirts/hoodies are very durable and I still wear my original purchases from over 9 ½ years ago.
Conclusion:
Obviously recycled polyester and non-recyled polyester fabrics have the same "benefits" from the consumer point of view. With recycling as an additional benefit for nature friendliness. However this means that those who are not in favor of polyester in general will most likely avoid it's recycled equivalent as well.
Let's hope that clothing brands bring different options for different kinds of "green consumers" — thinking both about the environment and their customers!
What's your take?
Would love to hear comments!
David Abt